MEDICAL DEVICE
All Medex Scientific patches are available as bulk or finished packaged product to your requirements.
All patches come with a batch code, expiry date and Certificate of Analysis. Please contact us for details.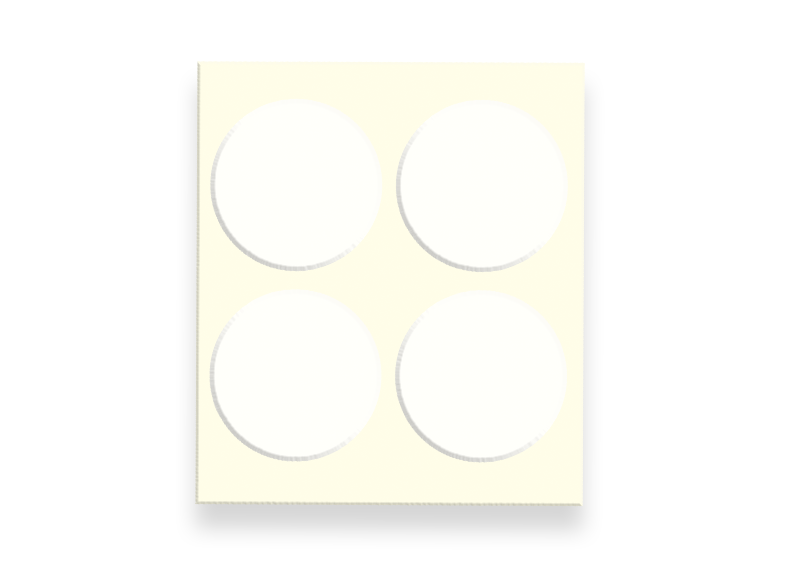 Wart and Verruca Patch is specifically designed to be placed perfectly around the subject area offering a safe, clean & effective treatment to facilitate the removal of unwanted Warts and Verrucas. The patch provides an effective treatment therapy which also prevents the risk of bacterial infections and the spread of more unwanted protuberances.
Price per patch: £0.10
Part Number: CCPSTagoN20158
Packaging price on request
CPNP Ref:
XXXXXXXXXX
Industry Ref:
MDXXX/F XXXX:XX
Ingredients:
Salicylic Acid.
Specification:
Patch Size: 18mm diameter
Sheet Size: 55mm x 50mm
Patches per sheet: 4
Suitable for Vegans
Clinically Proven
Directions for use:
Peel open foil sachet. With the plastic marker offered, carefully peel away one patch. Place patch directly onto affected area, peel away the plastic marker and discard, leaving only the patch in situ on the skin. Apply one patch directly onto the Wart or Verruca you wish to remove. Apply one patch per Wart or Verruca every 12 hours. After a few days, use a clean abrasive material for personal use to remove the softened surface layers of the skin. The patch can be worn overnight, or during the day. For best results, use every day until the protuberance has disappeared.

Safety:
Only use in the treatment of warts, for external use only. Do not use on broken or irritated skin. Do not use on red, broken or chapped skin. Once sensitization or irritation occurs, immediately stop treatment. Diabetics, people with circulation problems of the blood, pregnant women, women who breastfeed, children younger than 16 years or in doubt, consult a doctor before using the product. Keep the product in its original packaging. Keep out of reach of children. Containing 35-40% salicylic acid. Do not use for more than 2 weeks, without first consulting your doctor. In case of serious incidents, report to the Manufacturer and Competent Authority.

Statement:
This product is not intended to diagnose, treat, cure or prevent any diseases.