Our CBG Patch Range - The Mother of all Cannabinoids
All Medex Scientific patches are available as bulk or finished packaged product to your requirements.
All patches come with a batch code, expiry date and Certificate of Analysis. Please contact us for details.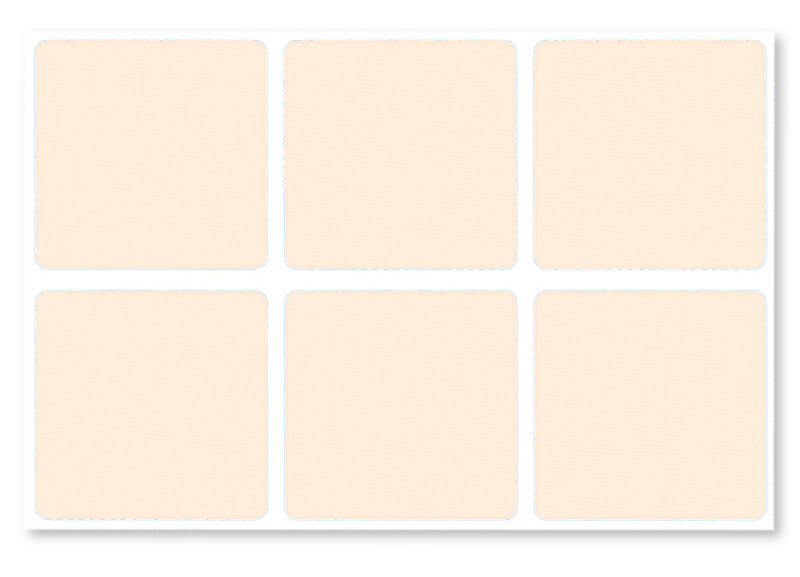 CBG 15mg Distillate Patch
The CBG 15mg patch has been formulated & developed by UK scientists and manufactured 100% in the UK.
The patch contains 15mg CBG Distillate.
Price per patch: £0.10
Part Number: SPCBG6PXGEN860
Packaging price on request
CPNP Ref:
XXXXXXX
Industry Ref:
MDXXX/F XXXX:XX
Ingredients:
Acrylates Copolymer, Aqua (Water), Cannabigerol, Propylene Glycol, Caprylic Triglyceride.
Specification:
CBG Content per patch: 15mg
Patch Size: 38mm x 38mm
Sheet Size: 86.44mm x 126mm
Patches per sheet: 6

Directions for use:
Ensure skin is clean, dry and free of hair. Apply one patch on area of the body that is not covered by hair. Apply patch in a new area of skin each day. Do not use more than one patch in any 24 hour period.

Safety:
For external use only. Use only as directed. If you are receiving medical treatment or medication for a health problem, you should seek authorisation or supervision of your medical professional. If irritation occurs, discontinue use. Keep away from children. Store in a cool dry place. Do not use on irritated or broken skin. If contact with the eyes occurs, wash out with cold water. After you have removed the patch, some adhesive or its residue may remain on your skin, this will wash away easily with soap and warm water.

Statement:
This product is not intended to diagnose, treat, cure or prevent any diseases.
CBG – Cannnabigerol potential benefits:
A recent study on cannabigerol (CBG) reviewed by Eric Brown professor of biochemistry and biomedical sciences at McMaster offers resounding evidence of antibacterial properties and also proved effective in mice against a resilient family of bacteria known as methicillin-resistant Staphylococcus aureus (MRSA).
The most promising activity was found in the non-psychoactive cannabinoid, CBG. By targeting the cell membrane of the bacteria CBG prevented the bacteria to form biofilm, which are communities of microorganisms that attach to each other and to surfaces; and it destroyed preformed biofilms and cells resistant to antibiotics.

Brown states that "CBG proved to be marvellous at tackling pathogenic bacteria," and that "The findings suggest real therapeutic potential for cannabinoids as antibiotics."

Since the legalisation of marijuana in Canada 2 years ago the lab has been studying the antibiotic potential of cannabinoids. Brown addresses the stigma that has been to the research of cannabinoids, but with the increasing anecdotal evidence of the medicinal use of cannabis this stigma is now waning. The next steps are to working on making the compound better, that means that it will be more specific to the bacteria and will have a lower chance of toxicity.
Link to full report:
Uncovering the Hidden Antibiotic Potential of Cannabis
Sources:
Researchers uncover hidden antibiotic potential of cannabis
McMaster researchers uncover hidden antibiotic potential of cannabis
Antibacterial cannabinoid compound identified by researchers